[ about sangati ]
[ about gautam ]
[ concert pics ]
[ concert vids ]
[ contact info ]
[ reviews ]

join our email list:


Bhajana at BAM / PFA



Bhajana: Carnatic Song Sessions
Second Sundays of "The Possible"
Feb 9th / Mar 9th / Apr 13th / May 11th

Beginning at Eleven in the Morning
at the UC Berkeley Art Museum
& Pacific Film Archive

A gathering of musicians explore South Indian song literature in group sessions at the BAM/PFA.

Open to the public, free with admission to the museum. Convened by the Sangati Center.

[ More about this. ]

Interested in participating?

Contact

Gautam

.



your support:

We gratefully acknowledge support over the years from all of you who have attended concerts regularly, and from the following foundations:

National Endowment for the Arts, Alliance for California Traditional Arts, The San Francisco Foundation, The William and Flora Hewlett Foundation, LEF Foundation, Zellerbach Family Foundation, South Asian Giving Circle, WESTAF, AAPIP

upcoming concerts: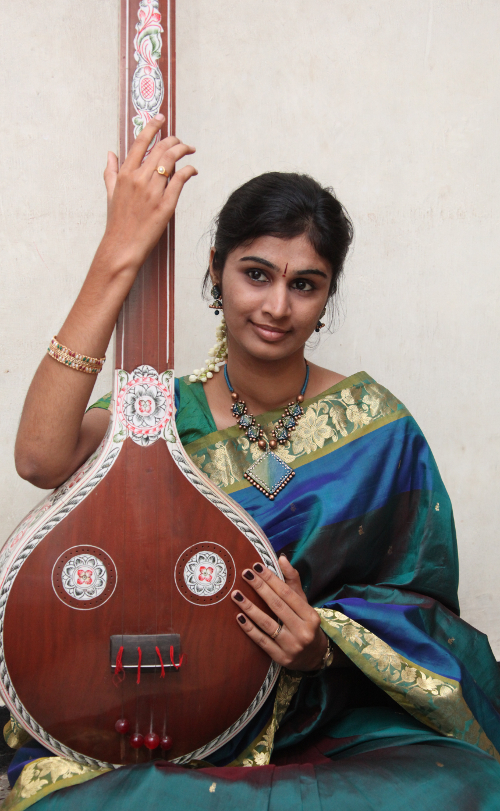 Carnatic Vocal Concert
with K. Dharini
Sunday Early Evening
6pm - April 20th, 2014
@ Subterranean Arthouse
K. Dharini
is a recognized talent, having won the Govt. of India's competition for Carnatic vocal music as a teenager, and also being the recipient of the 'Scholarship to Youth Artists' from the same government's Ministry of Culture. A graded artist at All India Radio, Chennai, she has performed widely at reputed sabhas there and abroad, including appearances at the 2007 and 2012 Cleveland Thyagaraja Aradhanas. Dharini is a disciple of eminent musician R. Vedavalli, who in the year 2000 received the Sangeetha Kalanidhi title conferred by the Madras Music Academy - the highest award in Carnatic music. For two years Dharini also served as the secretary of the Youth Association for Classical Music (YACM), and she recently relocated to the Bay Area.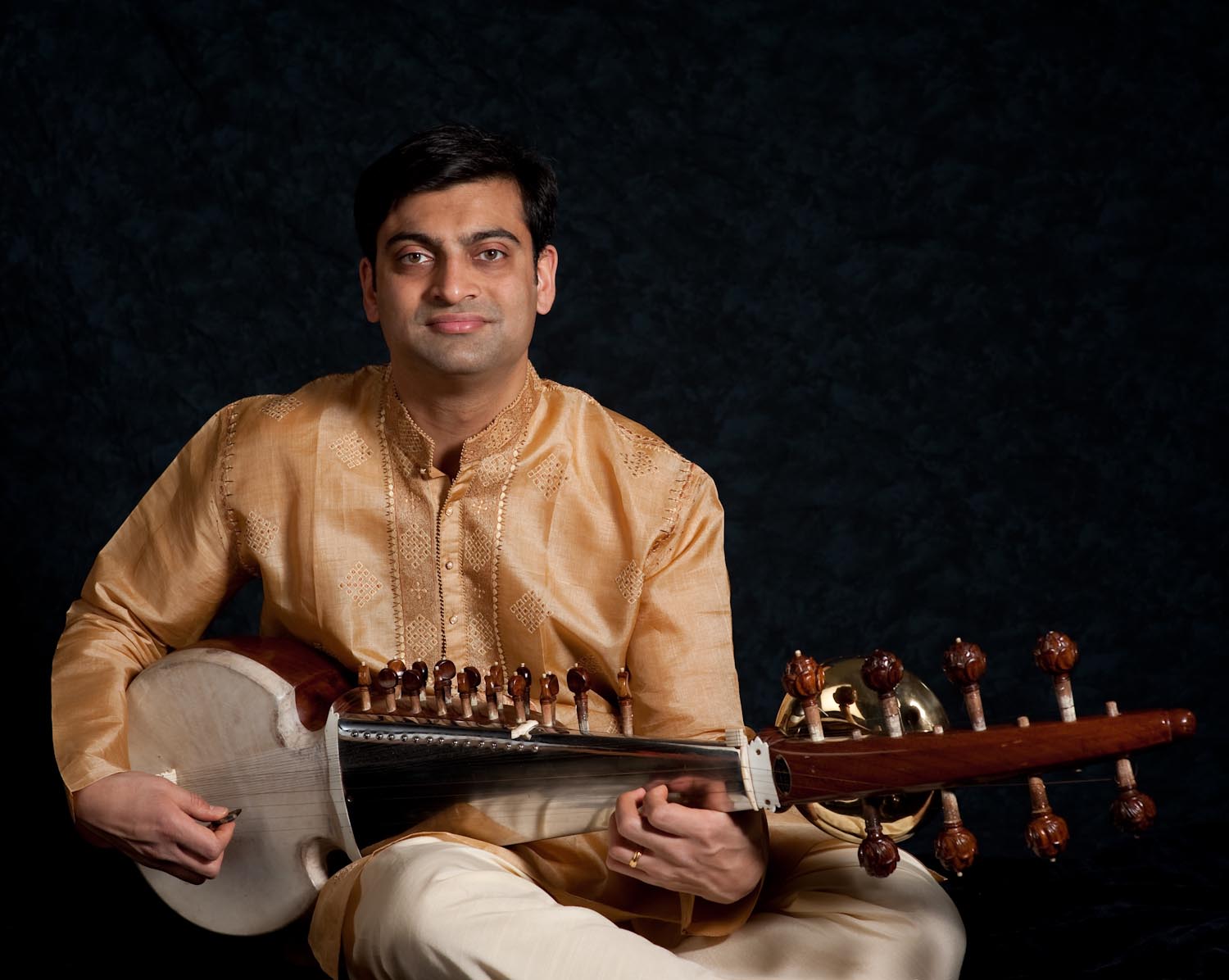 Sarode + Tabla Concert
with Mallar Bhattacharya
and Ravi Albright
Sunday Early Evening
6pm - April 27th, 2014
@ Subterranean Arthouse
Mallar Bhattacharya
is a sarode player of the Maihar school of North Indian classical music. A disciple of Aashish Khan since 1990, Mallar also trained extensively with Ali Akbar Khan between 2001 and 2009. Mallar is a member of the board of the Ali Akbar College of Music in San Rafael and performs regularly throughout the United States and abroad. His music is presented in a traditional style notable for compositional depth and extended improvisation.
Ravi Albright
is a professional tabla player based in the Seattle area who has been a student of North Indian classical tabla drumming in both India and the U.S. since his youth. He is one of only a few ganda-banda disciples of Anindo Chatterjee, and directs the Anindo Chatterjee Institute of Tabla (ACIT Seattle).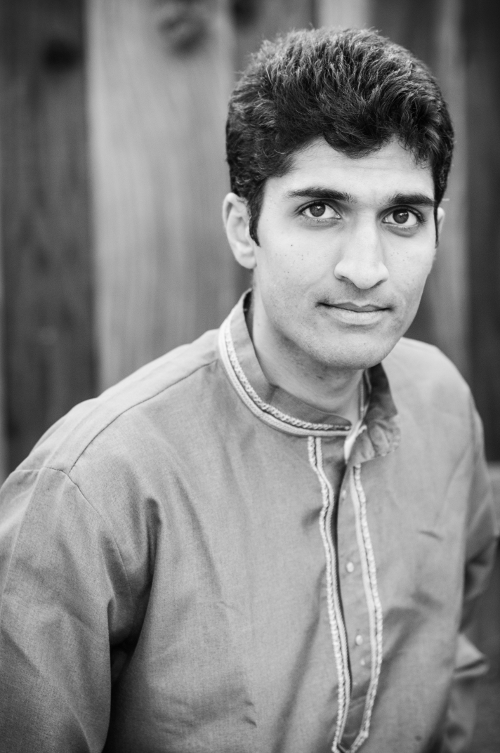 Carnatic Vocal Concert
with Krishna "Kitta" Parthasarathy
Sunday Early Evening
6pm - May 18th, 2014
@ Subterranean Arthouse
"Kitta", as Krishna Parthasarathy is widely known in bay area carnatic music circles, is appropriately described as a "fount" of music - a true devotee. With uncanny stage presence, Krishna communicates something uncommonly personal in his performances of classical Indian music, and is very well versed in hindustani forms, although his roots are undoubtedly carnatic - he began his apprenticeship with Shanthi Narayan and P.V. Natarajan at the age of 13, and has since had the good fortune of learning from eminent artists such as Mullaivasal G. Chandramouli, Neyveli R. Santhanagopalan, Padma Narayanaswami, and Hemmige V. Srivatsan. An alum of Teach for America, Kitta is also a dedicated and inspiring teacher of music.
Carnatic Vocal Concert
with Raghava Krishna
Sunday Early Evening
6pm - May 25th, 2014
@ Subterranean Arthouse
V. R. Raghava Krishna is the son of noted violinist V. V. Ravi and the nephew of V. V. Subrahmaniyam, an illustrious artist feted by Yehudi Menuhin as a "violin virtuoso", and featured in the first recording of South Indian instrumental music released by UNESCO. Raghava is a disciple of Padmabhushan P. S. Narayanaswamy and Chitraveena N. Narasimhan, the father and teacher of the well-known chitraveena player N. Ravikiran. He is an A-grade artist at All India Radio, Chennai in both classical music and devotional music. He performs regularly, and has received multiple honors from reputed sabhas, the Governor of Tamil Nadu, and has triumphed in Carnatic reality TV - "Best Concert List" on Carnatic Music Idol, winner of "Ragamalika" on Jaya TV, and of "Sathaswarangal" on Sun TV (popular stations in Tamil Nadu). With a degree from Vancouver Film School, he is also a professional film animator, having worked on "Batman: Arkham Origins," a game released by Warner Brothers in 2013.
Carnatic Vocal Concert
with Vani Ramamurthi
Sunday Evening
7pm - June 1st, 2014
@ Subterranean Arthouse

Vani Ramamurthi - voice
Sruti Sarathy - violin
Vignesh Venkataraman - mridangam
Carnatic vocalist
Vani Ramamurthi,
an "A" grade artist of All India Radio (Chennai), has been performing stateside and in India for many years. Having grown up in Irvine, CA, she shifted to Chennai full-time in 2011 for the sake of pursuing music, and is a disciple of the well known duo Ranjani/Gayatri. Vani has performed at the full roster of Chennai sabhas and elsewhere, including Mylapore Fine Arts, Sri Krishna Gana Sabha, Brahma Gana Sabha, and Thyaga Brahma Gana Sabham as well as in Mumbai (Shanmukhananda Fine Arts), Pune (Poona Sangeetha Sabha), Hyderabad, Trichur, and Coimbatore. Over the years, Vani has also trained with Padma Kutty (Edapally), the late Vairamangalam Lakshminarayanan, and Delhi P. Sunder Rajan.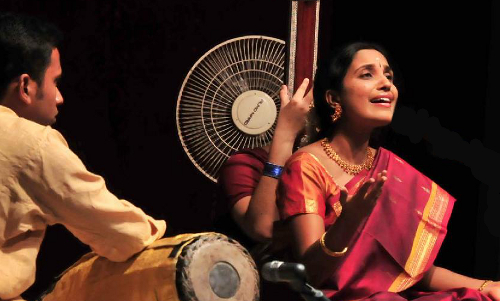 Carnatic Vocal Concert
with Subiksha Kothandaraman
Sunday Early Evening
6pm - June 15th, 2014
@ Subterranean Arthouse
For the past 10 years,
Subiksha Kothandaraman
has trained under Lalitha Sivakumar, who is known herself for accompanying and being the daughter-in-law of renowned carnatic vocalist of yesteryears D.K. Pattamal, as well as being the mother of Nithyashree, a prominent vocalist of recent times. Subiksha is a graded artist on All India Radio, and as a full-time musician has performed widely in India. She was recognized with the 'best vocalist' award from Parthasarathy Swami Sabha, an institution of carnatic music in existence since 1900, as well as with the Bharat Kalachar scholarship. An album of her music entitled 'Thulasidala' was released in 2011 by well-known Indian record label SaReGaMa, formerly known as 'The Gramophone Company of India', and she has many fans.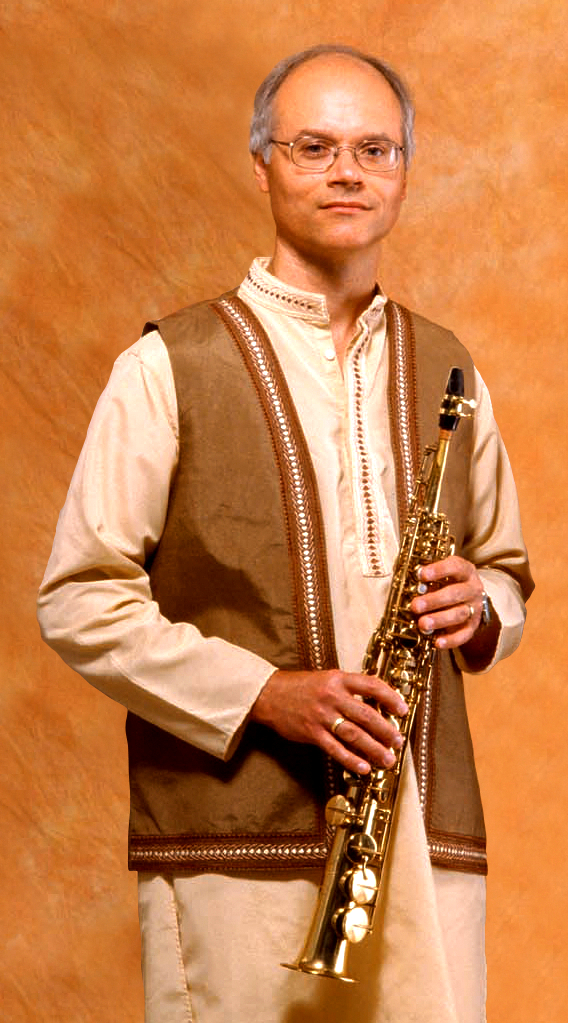 Hindustani Saxophone Concert
with Phil Scarff
Friday Evening
8pm - June 20th, 2014
@ Subterranean Arthouse
"Phil Scarff ... weaving magic through his saxophone with Raga Puriya ... sonorous ... Raga Bihag was refreshing and delightful," says the Deccan Herald, Bengaluru, India.
Phil Scarff
is pioneering the performance of North Indian classical music on soprano saxophone. His performances include at India's Nehru Center, Dadar-Matunga Cultural Centre, and Bombay Gymkhana Club (Mumbai), Indian Council for Cultural Relations Theater (Delhi), and Gayan Samaj Deval Club (Kolhapur), as well as on All India Radio, under the auspices of the Sangeet Research Academy, and across the United States as well. Phil is also a jazz saxophonist and is featured on dozens of published recordings, and has presented workshops and lectures at Kalakshetra in Chennai and the New England Conservatory of Music in Boston, among many others.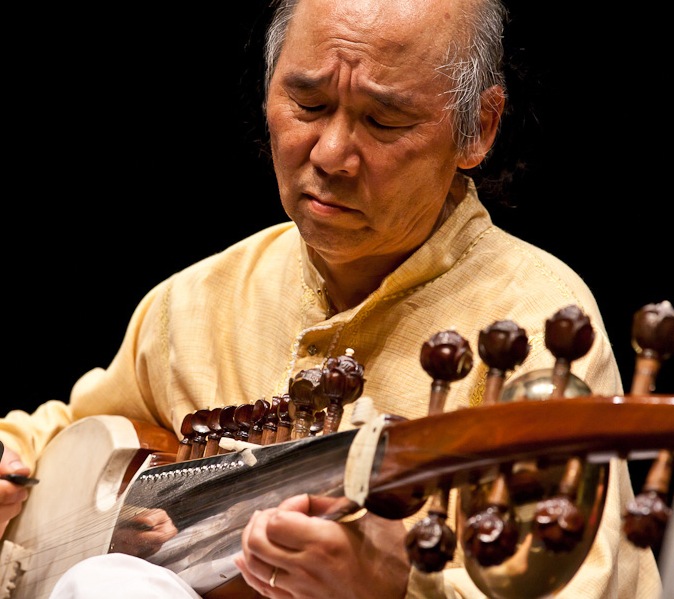 Sarode + Tabla Concert
with Steve Oda and U-zhaan
Saturday Evening
7pm - August 2nd, 2014
@ Subterranean Arthouse
A concert with
Steve Oda
, a Canadian of Japanese ancestry, and
U-zhaan
, one of Japan's premier tabla players. Steve Oda may need no introduction in the bay area, having learned with Ali Akbar Khan since 1973, and then in 1996 receiving a highly regarded Canada Council Artist's Grant to pursue intensive study. Steve has had many opportunities to perform internationally as well as record with some of the world's outstanding Indian classical musicians. He currently resides in San Rafael, actively teaching and performing the beautiful music of North India. U-zhaan, a student of not one but two pillars of the modern art of tabla - Anindo Chatterji and Zakir Hussain - is not only in high demand as a tabla artist and accompanist in Japan, but is also a best-selling author of his adventures in India!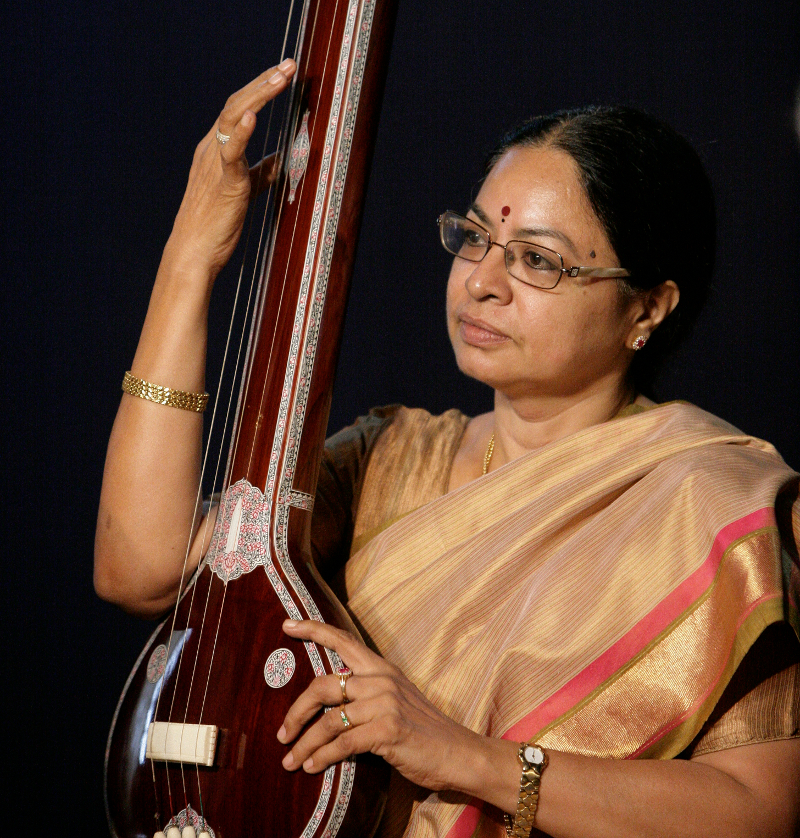 Carnatic Vocal Concert
with Sumathi Krishnan
Sunday Early Evening
6pm - August 31st, 2014
@ Subterranean Arthouse
Sumathi Krishnan
is an accomplished vocalist and scholar of Carnatic music. A disciple of eminent musician R. Vedavalli, Sumathi has accompanied her guru on stage internationally, and has performed at many music festivals in India as well as the Bharatiya Vidya Bhavan, London. Additionally, Sumathi holds a Ph.D. in music under noted ethnomusicologist Dr. S.A.K. Durga, and her thesis focused on
varnam
-s for voice training and creativity. She is widely published, having written articles for the Sangeet Natak Akademi, Sruti Magazine, and more. Her music reflects an understanding of the nuances of Carnatic music. Being fluent in several Indian languages, she possesses a repertoire of songs from all over India.
about the sangati center
Founded in 2006 by
Gautam Tejas Ganeshan
, the Sangati Center has hosted more than 400 public chamber concerts of Indian classical music. Sangati Center concerts are distinguished by being presented strictly acoustically, with nothing amplified or plugged in, and with humans rather than electricity being responsible for the sound - recalling an age-old approach where musicianship retains the focus in lieu of elaborate production.
Our concert series has connected
hundreds of artists
with thousands of listeners. Admission has always been on a sliding-scale, with nobody turned away for lack of funds. Concerts have tended to attract between 30 - 60 listeners. The Sangati Center has earned support from the National Endowment for the Arts, Alliance for California Traditional Arts, William and Flora Hewlett Foundation, Zellerbach Family Foundation, San Francisco Foundation, and others.
The word sangati in Sanskrit means "coming together", as opposed to sangita, which means "singing together", (which many people mistake as our name, understandably.) While sangita is also a general word for music, sangati has another, specifically musical meaning - it is the principle of development whereby a melody evolves by iteration.
contact info
info [at] thiswebsite
P.O. Box 9224
Berkeley, CA 94709